Back to manufacturing modules
Bookkeeping
As part of transitioning from a sole trader to a limited company, Stephen Shakespeare took a bookkeeping course and passed Level 1 Bookkeeping with AAT. From this Prospero has produced it's own books which are then overseen by an accountant.
This system could be adapted to partially assist companies with a little bookkeeping. Meanwhile, the understanding of bookkeeping is useful for development of other software within businesses.
Links to Sales and Purchase Order Processing.
Features
General/Nominal Ledger
Cash Book
Trial Balance
Trial Balance at any date
Examples
Accounting Periods and Diary Days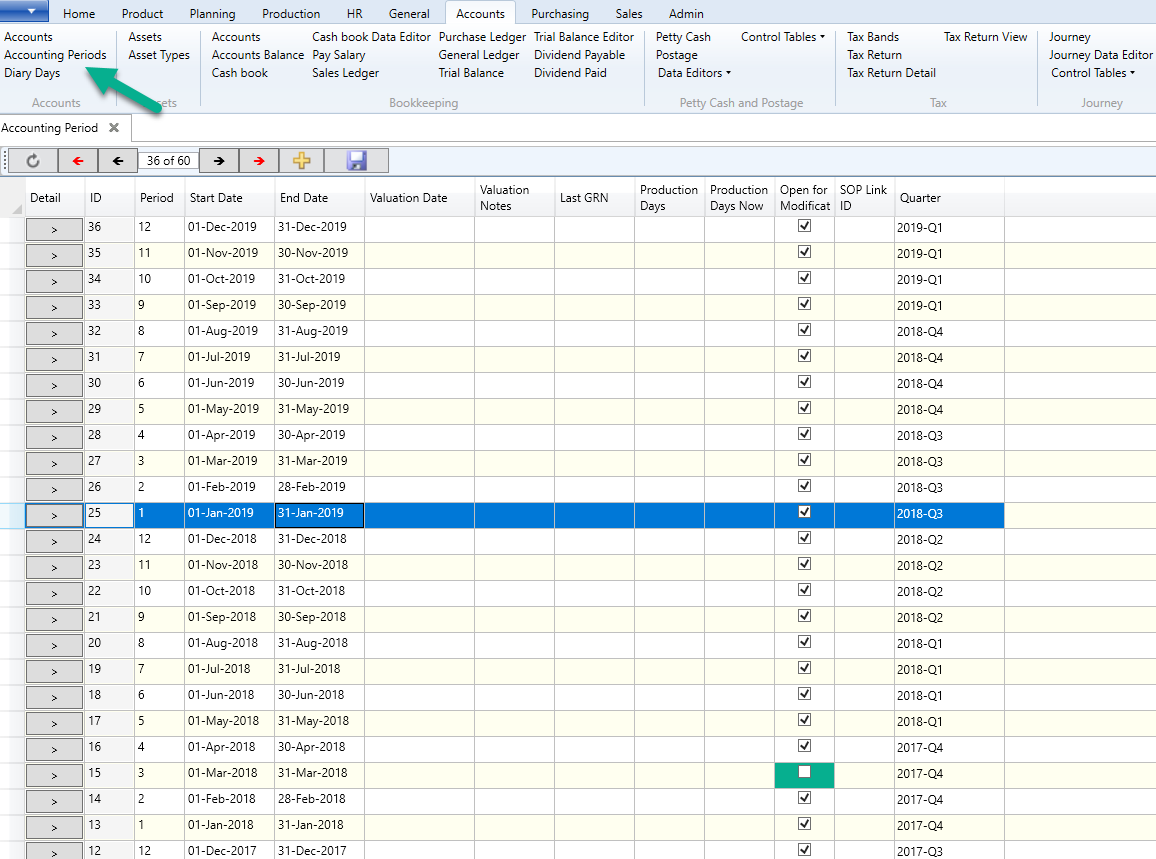 ---
© 2023 - Prospero Software Ltd